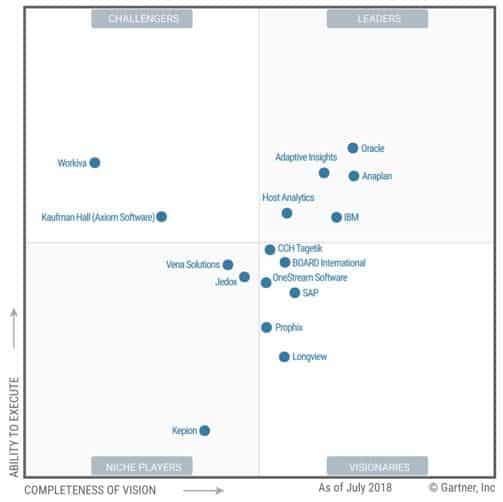 Selecting a new planning application can be an arduous task. Lots of flashy demos, sales presentations and "cool" looking features. They all look the same right?
Well, that may be the true, but when you peel back the onion and take a closer look, there are some significant differences between the different vendor solutions.
If I was to say to you that your planning system forces you to combine your cost center and account dimensions into a single dimension by concatenating all of the cost center and account codes, you would think that I was crazy, right? If you knew that in advance, you would never buy it, correct?
Acquiring a new planning application is a journey. It is not just a great spreadsheet automation tool, but it is also an enabler which can unlock a whole series of capabilities that were unthinkable in the spreadsheet world. Examples include; Rolling forecasts, Driver based planning, linking operations to finance and predictive forecasting to name but a few. The ultimate goal is an organization which plans on a single, integrated platform, where planning is pervasive throughout the organization and where the organization is constantly aligning resources to opportunity.
With that said, it is important that you select the right planning platform which can support the above journey – even if your initial goal is simply to automate spreadsheets.
There are certain attributes of planning system engines that are absolutely essential for a serious planning system. An in-memory calculation engine for performance, a multi-cube architecture for flexibility and a sparsity engine for enterprise class data volumes.
Beyond these basics, here are some suggestions on things to consider;
https://www.ibm.com/blogs/business-analytics/when-evaluating-planning-apps-do-the-math-first/
https://www.ibm.com/blogs/business-analytics/planning-app-single-version-of-truth/
https://www.ibm.com/blogs/business-analytics/better-option-for-planning-applications/
https://www.ibm.com/blogs/business-analytics/planning-application-bad-behavior-finance/